Latest Episodes and News
We have everything from British synthpop to Folk/Punk as our playlist covers our first two episodes: Tears For Fears' The Hurting and Ani DiFranco's Not a Pretty Girl. We'll be adding future episodes' albums to this list every week, so keep checking back.
Being a teenager is tough. We all have those albums that we went to for solace when we were slogging through our teen years that helped us to realize that we're not alone in our awkward gloominess. Rob submits this one as his go-to teenage angst record; Tears For Fears' 1983 debut album The Hurting. Read more about 1: Tears For Fears – The Hurting (1983)[…]
Starting on Thursday, October 19 is Deeper Cuts, a new podcast from the team who brought you A Year With the Beatles and Reality Bomb. Featuring Graeme Burk, Rob Jones and Shannon Dohar, Deeper Cuts explores albums of personal significance. The premise is simple: every week Shannon, Graeme or Rob will pick an album that has Read more about Deeper Cuts starts October 19[…]
Previous
Next
About Deeper Cuts
Deep dives into albums with deep meaning
Everyone has an album that was important to them at some time in their life for different reasons. Everyone has albums that were special to them at different times in their life. It was the album they played all the time in college, or the album they listened to incessantly when they were in love with someone, or the album they danced to as a five year old. Deeper Cuts brings together three people to listen to those albums and discuss them.
Follow Deeper Cuts on Twitter!
Deeper Cuts is brought to you by...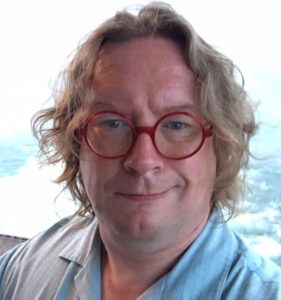 Graeme Burk
Graeme is author of several books about the TV series Doctor Who and host and co-producer of a Doctor Who podcast Reality Bomb. He loves talking about music even though he's not a musician.
Rob Jones
Rob is a music critic and writer of the music blog The Delete Bin. He co-hosted the Beatles podcast A Year With the Beatles. He listened to jazz as a teenager and lived to tell the tale.
Shannon Dohar
Shannon is a regular contributor to headoverfeels.com, the Doctor Who podcast Reality Bomb and the literary podcast Door Stop. She loves lyrics and music in about that order.